How And Why Indian Marriages are Overrated?
One may question why marriages are so highly valued in India. In addition to the utopian belief that marriages are necessary for one's life to be perfect and fulfilling, there is also an excessive emphasis on the endless marital rites, ceremonies, and traditions that must be followed. Reach out to matrimony in Chennai to match up with your life partner.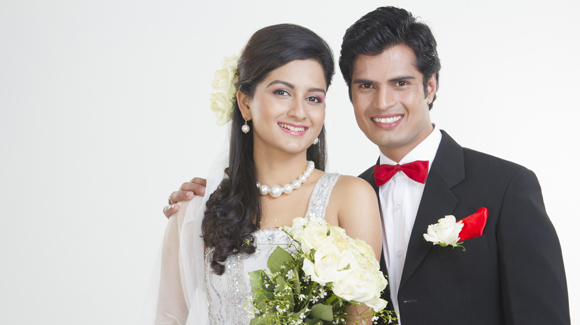 Is Marriage Required?
Most Indian parents anticipate that their daughter will be married shortly after finishing her compulsory education. Even if the average age of an Indian bride has become older over time, it still draws attention when a lady is still single at 30 years old and receives unsolicited advice and queries. Due to this societal age of marriage, it is common in India for parents to feel pressure to marry off their financially independent, well-educated daughter for her to leave the family home. In India, a marital child is much appreciated and viewed as a "weight on the parent's shoulders," regardless of whether she is a doctor, high-profile business executive, or athlete.
Again, there is tremendous social and familial pressure on boys to get married as soon as they are financially stable and able to support a family. In some difficult situations, a man may be married off even though he is not economically independent on the theory that marriage will make him more aware of his obligations moving forward.
Does a marriage guarantee happiness?
Thus, marriages are overvalued in India since our culture doesn't understand that being married doesn't guarantee happiness. In the name of the overvalued institution of marriage, there are an increasing number of failed unions, divorces, unhappy marriages, unhappy couples, and marriages that are essentially null and void but only exist on paper. Nowadays, matrimonial sites like Vanniyar matrimony sites help you seek a perfect partner for your life to guarantee happiness.
The rituals, the show, and the pomp
The marriage event is incredibly overrated, especially without these other considerations. Both sides of the alliance typically spend several lakhs to several crores on each wedding in a typical Indian wedding.
Indian families typically invite an infinite number of members, friends, neighbours, and strangers to a wedding celebration. There are great foods prepared. Rich presents are given and received. Extensive pre-wedding and post-wedding traditions might last days or even weeks.
Previously, a lovely and respectable Banarasi or Kanjeevaram saree would do for the Indian bride, and a good pair of suits or a dhoti kurta would do for the Indian groom. However, purchasing designer Lehengas and Sherwanis seems to have become a social statement these days. The wedding is perceived as being grander the more expensive they are. It makes sense that the genuine meaning of a marriage ceremony has fallen by the wayside in favour of inflated Utopian ideas about marriage and frivolous wedding customs.
We like witnessing joyful, healthy, and happy weddings at Chennai Matrimony. In addition to being dedicated to finding you the ideal life partner, we also enjoy seeing the true meaning of matrimony fill your marriage day with joy and happy memories. The most significant and suitable bridegroom profiles from India are shown to you. We make sure that every profile on our matrimony site is real so that you, our valued user, can meet only the reliable individuals on Chennai Matrimony and have a completely secure, safe experience. For more tips, reach out to Chennai Matrimony, the best matrimony in Tamil.