Why Choose A Matrimonial Site to Find The Love Of Your Life?
Marriage is one of the most beautiful moments in the lives of every man and woman. You cannot be careless when selecting a life partner. Remember that your life partner will be there to advise you through your failures and successes. The more suitable your soulmate is with you, the more full-filled you will be.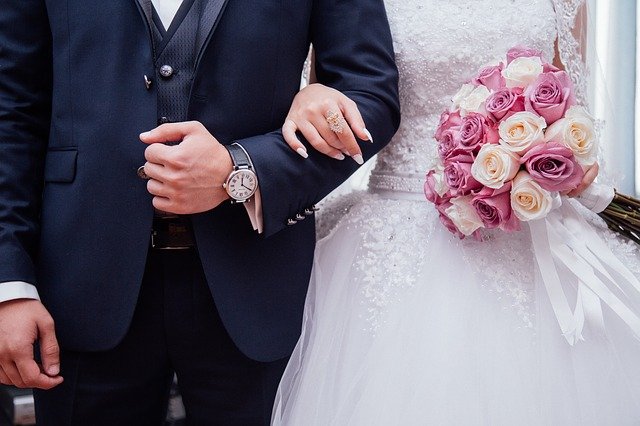 The world of matrimonial sites has plenty of options and choices to select the suitable partner. Earlier, it used to be the elders who decide the bride or groom but the trend has changed and youngsters log in to any sites of matrimony in Tamil to find their soulmate. Hence, this thought has paved the path for many matrimonial sites.
You no longer have to make compromises with situations or individuals. As an alternative, you can find a partner in life on your own terms. These matrimonial websites outperform marriage bureaus since they need you to fill out certain vital information during the registration before you can even begin your search. We have outlined 7 reasons why you should use a matrimony site to meet the love of your life.
Simple And Quick:
The most significant benefit of using a matrimony portal is that they have a large database of bride and groom profiles. As a result, you may have the access to choose from the wide range of profile pictures in front of you. To begin, simply enter your basic information. They will provide you with a plethora of profiles of other registered persons who suit your search criteria.
Registration Is Simple:
It is really simple to sign up for a matrimonial website. To begin, you only need to update your personal details, gender, age, e-mail address, and cell phone number. To receive the best matched profiles, fill out all of the details during registration. However, you may do so every time you log in.
Most Protected:
The majority of matrimonial websites like Nadar matrimony,are safe to use and they have secured networks to secure your data. Whatever information you provide with them, they keep it secure and safe. Without your permission, these websites do not share your data with anyone. These websites employ privacy technologies to protect your information and ensure that any users do not abuse it.
Serious Prospects:
Matrimony portals are not the same as dating sites. They operate with serious intentions in mind, thus only people who are committed to finding life partners post their profiles on these sites. As a result, you are more likely to meet someone who is looking for a groom or bride like you.
Simple to Approach:
Most of the matrimonial sites have the option to message and know about each other before meeting physically. Such conversations can help both prospects by minimising the nervousness and discomfort that couples typically feel on their first date, especially when marriages are arranged through the sites.
No Compromising:
Another significant advantage of joining with these matrimonial websites is that you do not have to compromise on any parameters when looking for a suitable companion. You can look for a companion who will meet your needs. You simply need to set up some time to explore and be specific about what you are looking for.
Very affordable:
When it comes to premium subscriptions, matrimony websites like Vanniyar matrimony are really affordable. These websites provide you affordable membership programmes that match your needs. You can also purchase packages on a monthly or yearly basis to expedite your search. You can search for prospects with a free account, but you may not be able to contact them.